Ugly Love by Colleen Hoover (queen queen queen)
This book deserves all the stars. I've just finished and immediately had to share my thoughts with you guys. This is my first CoHo book and woah. My extremely high expectations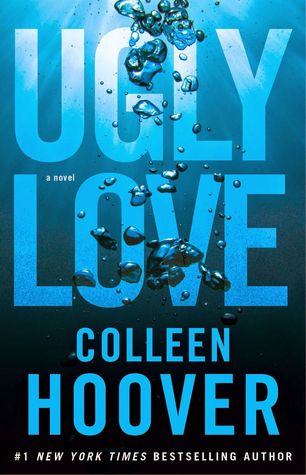 were reached! I'll definitely be reading more of her books!!
Ugly Love is a NA contemporary romance read that tells a highly emotional story of Tate Collins and Miles Archer. When they meet it's not exactly love at first sight. In fact they don't even consider themselves as friends. It seems like the only thing they have in common is a mutual physical attraction. They're prepared to have a no strings attatched, no love, no feelings kind of relationship- as long as Tate can stick to the two rules Miles has for her: never ask about the past; don't expect a future. Easy. Right?
---
HEARTS GET INFILTRATED
PROMISES GET BROKEN
RULES GET SMASHED
LOVE GETS UGLY
---
(I'm still a little overwhelmed, i'm sorry if this makes no sense at all)
I loved this book instantly, i only had to read the first page to know i'm going to fall in love with it (literally love at first sight). I wasn't ready for such a perfect, heart-wrenching and just a wonderful read. I loved this book so much, a definite favorite.
The present is narrated by Tate whilst Miles tells a story from six years ago. Each and every Miles chapter was beautifully poetic. I also loved Tate's narration, i feel she's someone i'd be good friends with haha. All the characters in this book were great – apart from Dillon. But you're meant to hate him. I loved Cap! I'd be happy to read a book all about him. He's the wise, old, awesome guy that knows exactly what to say and never fails to make you laugh.
This book had so many laugh out loud moments but also knew how to rip your heart up in pieces. But you know what? It perfectly broke my heart and i feel privileged to have my heart broken by such an amazing book. (Unintentional TFIOS reference)
I love love love this book! Gahhhh. There was never a dull moment and it was so unpredictable. It's a story that explores love beautifully. Guys, just pick it up and read it.If there's anything more you want to know, just leave a comment and i'll reply asap.
There's also a film adaptation coming up and ugh Nick Bateman. Definition of perfection. Couldn't have chose a better Miles.
Woah, two reviews in one day?! Look at me go, haha. I feel Ugly Love is going to put me in the biggest reading slump. Help.
---
Sometimes not speaking says more than all the words in the world
---
Check out Ugly Love on goodreads!